Through the lens of Bas Meeuws
On display from April 17 to September 10
Bas Meeuws, a Dutch photographer, who breathes new life into the traditional Dutch genre of flower still life.
Just as with the Masters of the 17th-century flower still life, reality forms the basis for Meeuws, but then he bends it to his will. For the exhibition 'Flowers in Blue', Royal Delft commissioned Bas Meeuws to create new work and to place the Delft blue vases from the museum collection in a context where the vases belong, filled with beautiful baroque bouquets.
Bas gets his inspiration from paintings by painters such as Balthasar van der Ast and the Bosschaert family. This gives a unique end result in which 17th-century paintings are combined with the latest techniques.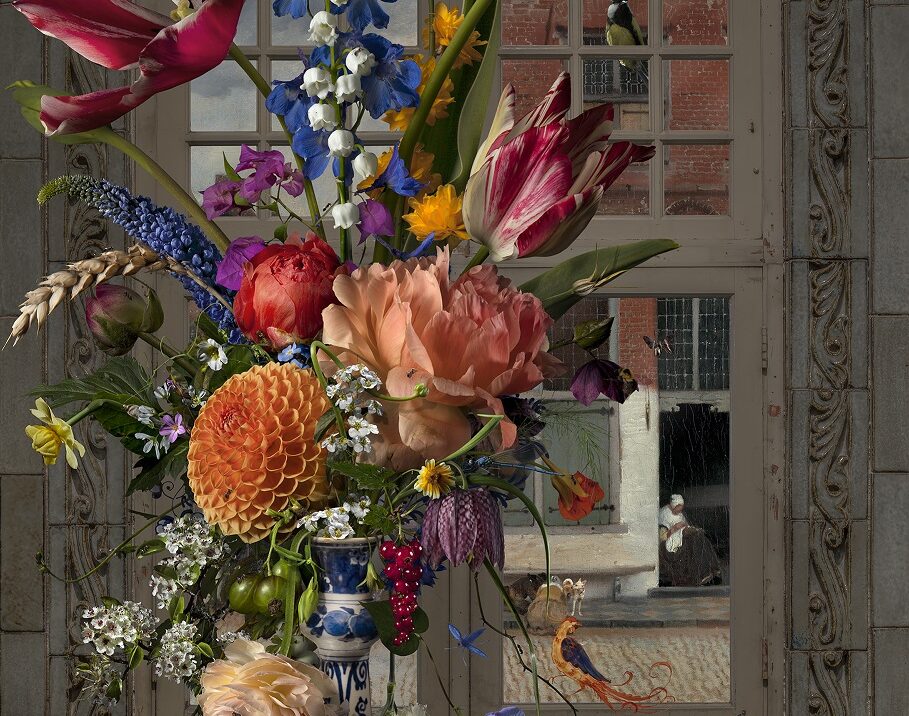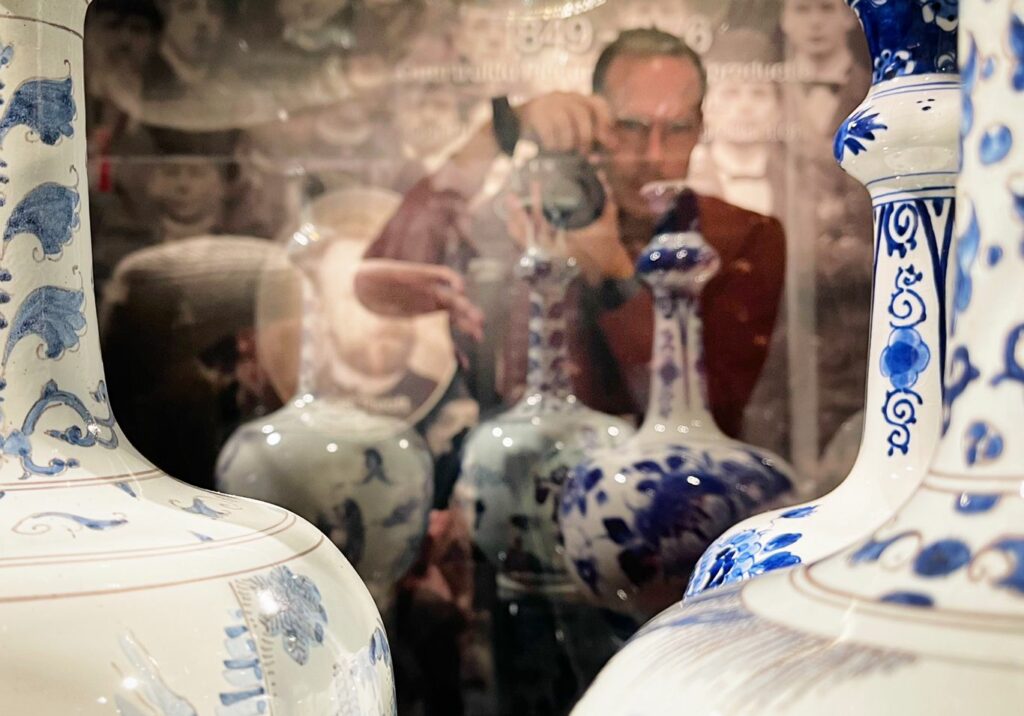 Bas Meeuws
Bas Meeuws is a Dutch photographer and has been photographing since 2010. He photographs individual flower arrangements, vases and other supplies, after which he composes flower arrangements via his laptop. The photos are sharp and unique in construction.
He has exhibited in the Dordrecht Patrician House and has made photographs and pieces for Maasstad Hospital in Rotterdam, Brotherhood of the Holy Sacrament in Hasselt and Diptyque Paris x Bas Meeuws.
Flowerworkshop
Through the lens of Bas Meeuws, Flowers in Blue are colourful, exotic and memorable.
We will come back to this during the painting workshops!
When you book a painting workshop you can choose one of many flower decorations upon arrival.
Paint the creation with traditional black paint.
When baked, the color changes into the well-known Delft Blue.
You can pick up the tile after about 10-12 working days or we will send it to your home address.
Shipping costs are not yet included in the price and the workshops are suitable for children from 7 years old.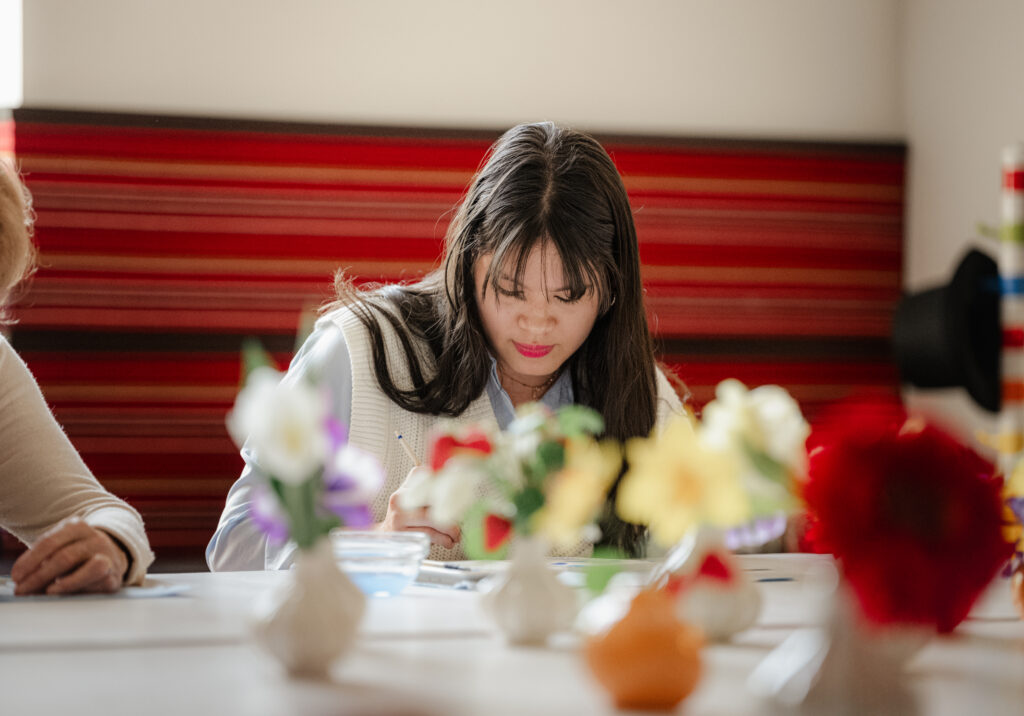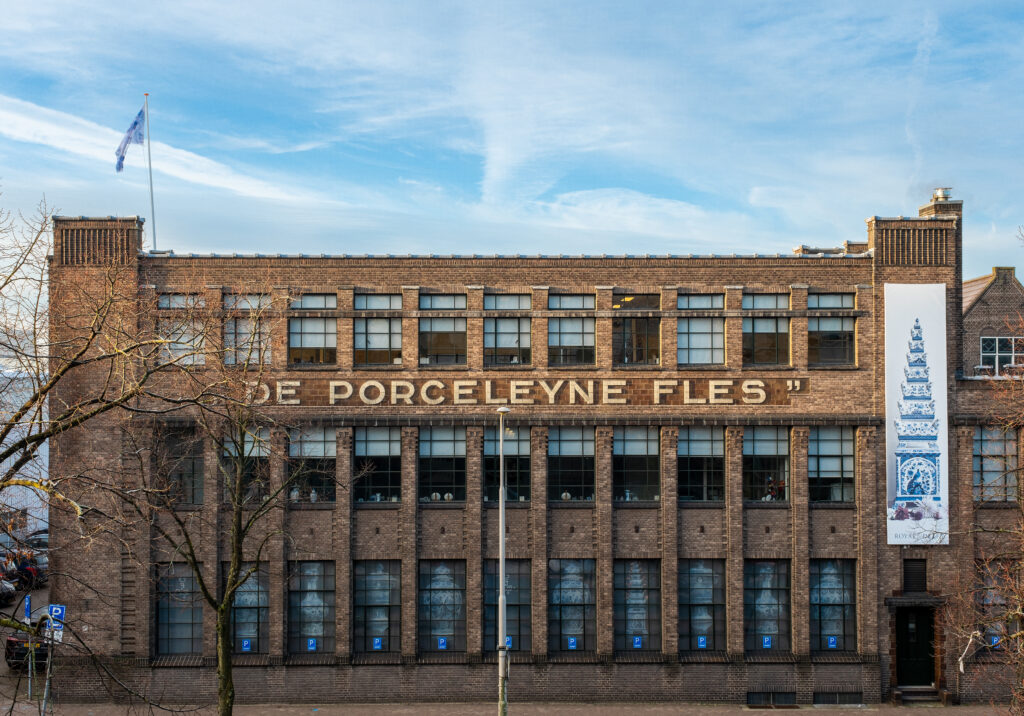 Museumshop
Additional programming has been made around the exhibition in our renovated factory museum and a beautiful catalog is available. Visit our museum webshop for this catalog and other collector's items.
Visit the renewed museumrooms
The Royal Delft Museum has beautiful renovated museum rooms. Visit the museum now and admire these renovated rooms with the extensive history of Delft Blue. Complete your visit with a workshop or a delicious lunch or High Tea at Brasserie1653.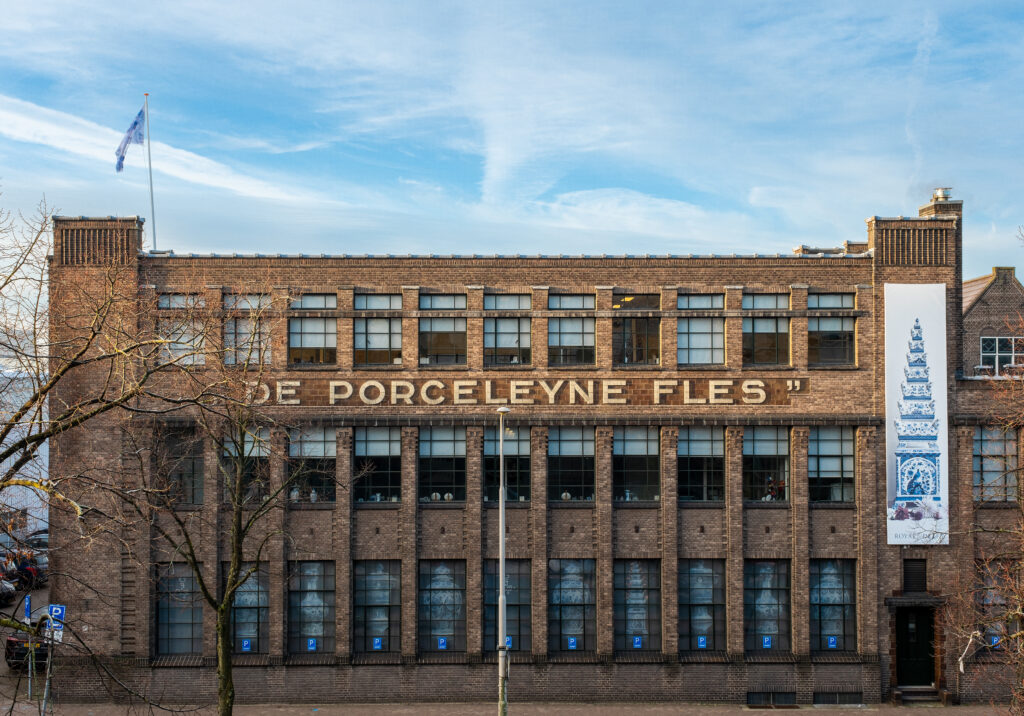 Flowers in Blue - a selection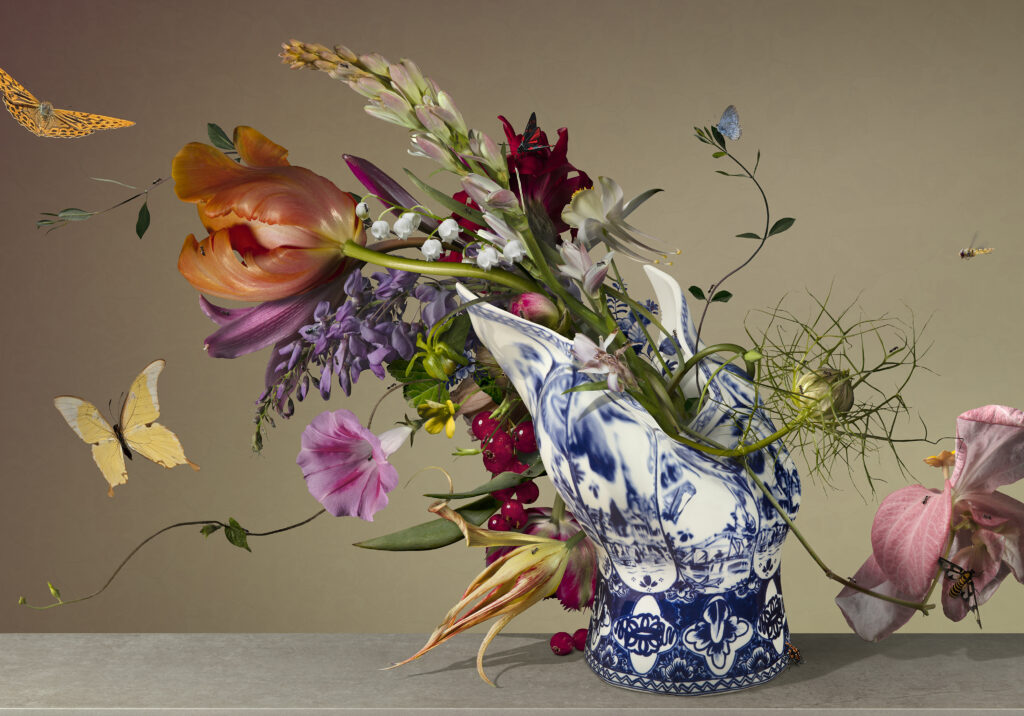 Bas Meeuws
Blow Away Vase, design by Front for Moooi! Production and collection Royal Delft.
Image: Bas Meeuws
bj.meeuws@gmail.com
Jo-Ann Knop
info@pervanderhorst.com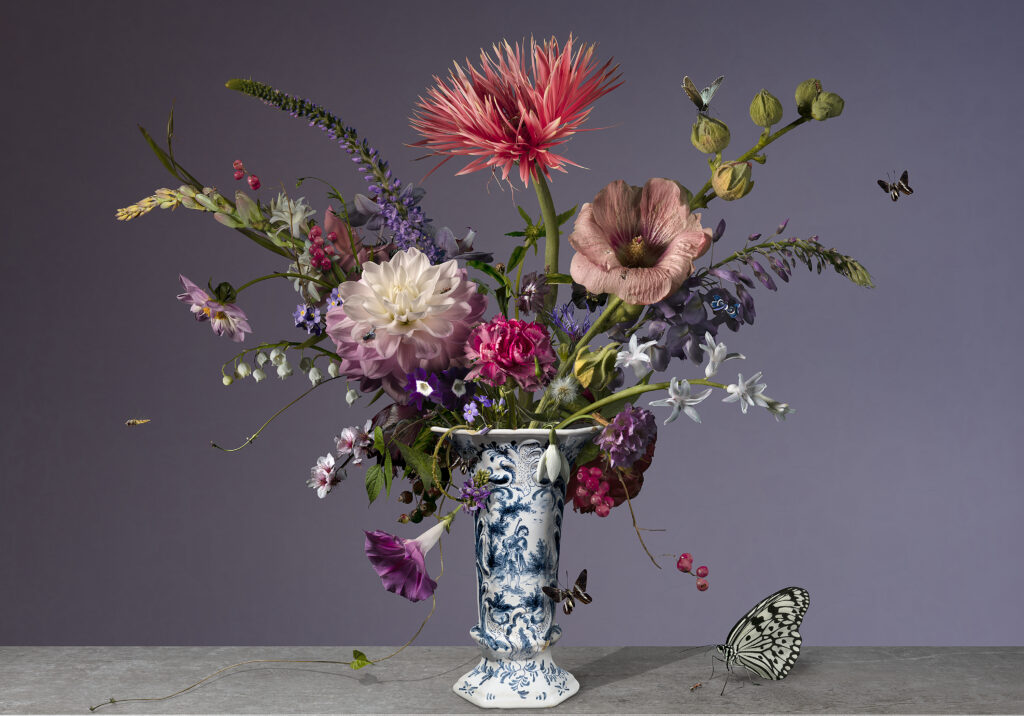 Bas Meeuws
Royal Delft Museum collection.
Image: Bas Meeuws
bj.meeuws@gmail.com
Jo-Ann Knop
info@pervanderhorst.com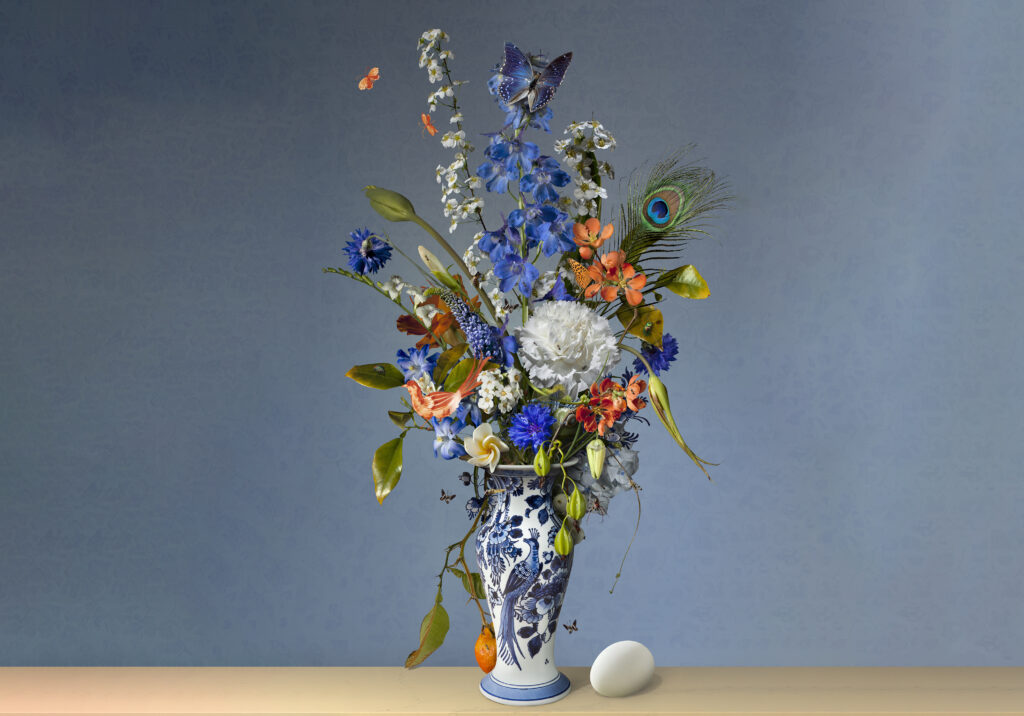 Bas Meeuws
Royal Delft Museum collection.
Image: Bas Meeuws
bj.meeuws@gmail.com
Jo-Ann Knop
info@pervanderhorst.com