On the occasion of Célébration Picasso 1973-2023
Pablo Ruiz Picasso evolved from impressionist painter to ceramist. No other artist changed mediums so easily: from oil paint to wood or bronze, graphic techniques or glass and, of course, ceramics. The ceramic works provide insight into Picasso's versatility as a ceramist and his entrepreneurial spirit as he developed several series in addition to unique specimens.
The exhibition on Picasso's life as a ceramist and his ceramic works is on view now at Royal Delft Museum through May 19, 2024.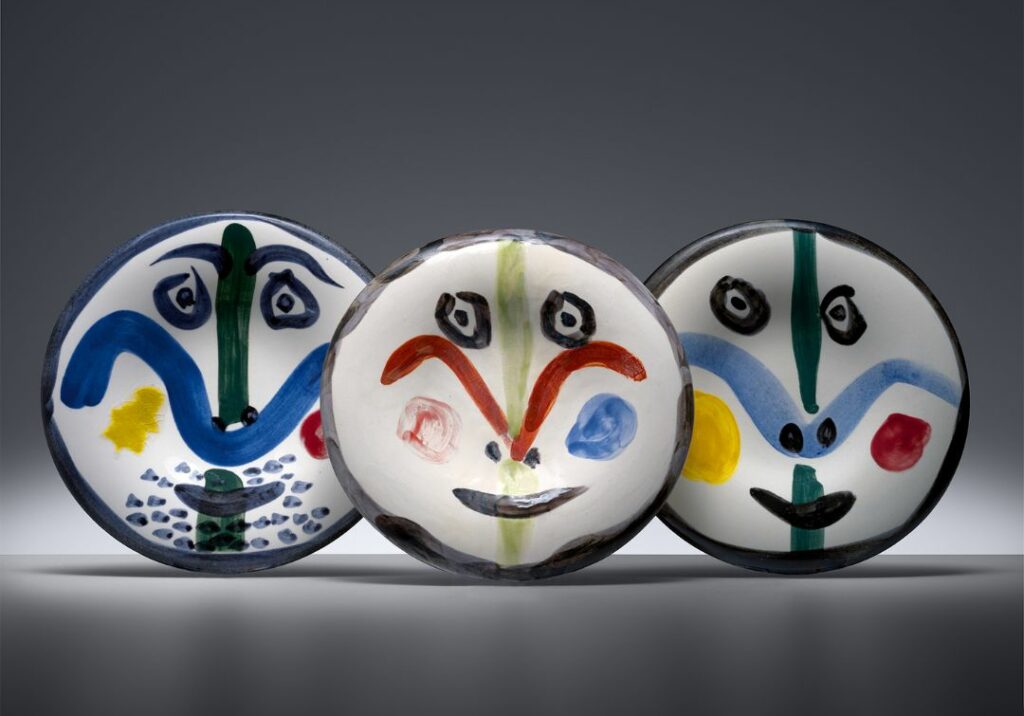 Pablo Picasso, Gezicht no. 130, 157, 0, 1963 © Succession Picasso, c/o Pictoright Amsterdam 2023 Bruikleen: John & Marine van Vlissingen Fine Arts Fotografie: Erik en Petra Hesmerg