Great for a children's party!
Experience Royal Delft like few others do. Go on a voyage of discovery through the museum, pour clay in the factory just like the craftsmen do and paint your own Delft Blue tile under our supervision. The Children's atelier is perfect for a children's party or just as a fun outing with friends. It is bookable for 5-10 children and from 8 years old. Only available on Wednesdays and subject to availability. Set price of €225,-.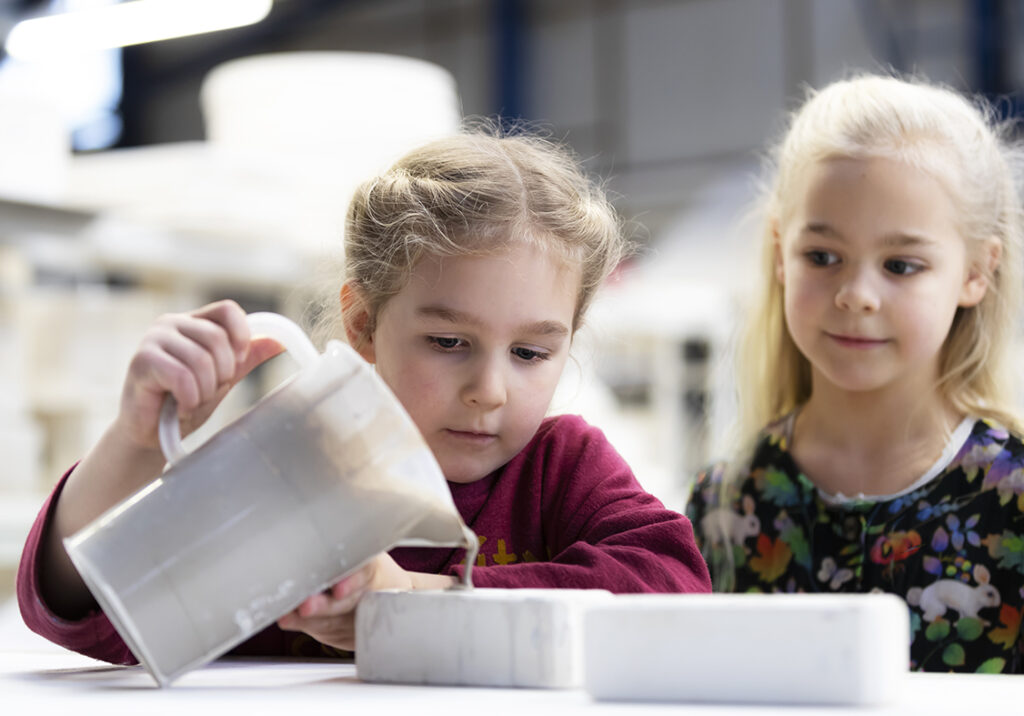 Pour your own thimble in the Royal Delft factory!
Other activities with children